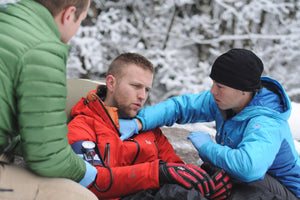 Similar to a Wilderness EMT course, our Remote EMT students learn thorough patient assessment skills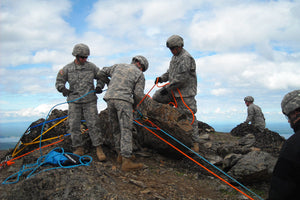 Our Remote EMT course includes skills taught at a wilderness EMT course like how to move a patient through adverse terrain safely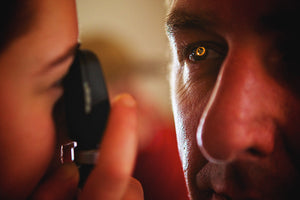 Remote EMT assessing her patients eyes with an ophthalmoscope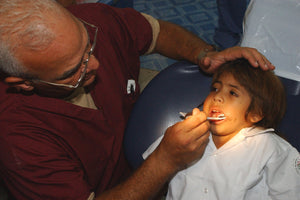 Dental emergencies are common in remote and wilderness medicine, our curriculum prepares our students to handle these types of emergencies in the field with confidence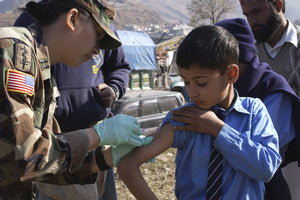 Our Remote Emergency Medical Technician Courses (REMT) prepare and qualify you for a variety of EMT jobs in the field of remote, wilderness and disaster medicine..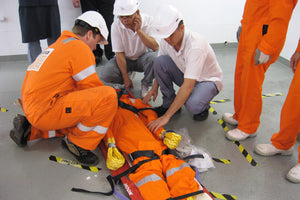 The REMT course prepares our students for a broad spectrum of International EMT jobs along with the challenges associated with these positions
WAITLIST AVAILABLE
Onsite: April 1-26, 2024
Leavenworth, WA
Certifications: REMT (RMT), NREMT (NREMT), HCP CPR/AED (ECSI)
Call +1 (360) 727-1944 or email info@remotemedicaltraining.com to be added to the course waitlist.
The Remote Emergency Medical Technician (REMT) course meets and exceeds wilderness medical standards by covering all Wilderness EMT (WEMT) curriculum, while also incorporating select higher-level capabilities. This hands-on, intensive training course educates students in a wide range of skills and real-world scenarios. Students receive the EMT certification through the National Registry of EMT's.
Overview:
The REMT enables participants to successfully work as an EMT in a wide variety of environments. REMT curriculum educates students on high-level medical skills and topics that include advanced wound closure (suturing and stapling), foley catheterization, antibiotic therapy, IV administration, sick call and primary care, pediatrics, geriatrics, and childbirth.
Additionally, the course covers travel medicine, telemedicine, medical kit integration, lifting and moving patients, advanced airway management, oxygen administration, shock, thoracic trauma, head injuries, dental emergencies, musculoskeletal injuries, respiratory and cardiac emergencies, mass-casualty incidents, anaphylaxis, cold and heat emergencies, altitude, immersion, submersion, and more.
COURSE DURATION: 26 days, Monday through Friday, 8am - 5pm. One night each week will involve an evening commitment for night scenarios. 
CLINICAL ROTATIONS:
Students will be required to complete a minimum of 8-12 hours of clinical rotations while on course. 
CERTIFICATIONS RECEIVED:
REMT (RMT),
EMT (NREMT)*,
Healthcare Provider CPR/AED (ECSI). 
*Please note that upon successful completion of Remote Medical Training's REMT course, students will receive a REMT certification and become eligible to take the NREMT certification exam. Successful completion of the NREMT exam will be required to become a nationally-registered EMT. For more information about the steps necessary to earn a NREMT certification, follow this link: nremt.org. 
RECERTIFICATION INTERVAL:

REMT: Three years
CPR: Two years 
PREREQUISITES:

18+ years old
high school diploma or equivalent
Required Immunizations by first day of course: 

Measles, Mumps, Rubella (MMR),
Hepatitis B,
Varicella,
Tetanus,
Covid-19 (proof of vaccine),

PPD (tuberculosis) within six months of course start date
ability to lift 250 pounds with assistance,
a copy of government-issued photo ID 
MINIMUM TECHNICAL REQUIREMENTS:
Students must be able to complete eLearning coursework on a computer that is able to use Adobe Flash Player and use one of the following browser versions: Internet Explorer 7.0 and above, Mozilla 3.5 and above, Google Chrome 1.0 and above, or Safari 4.0 and above.
TEXTBOOKS:
Students are required to purchase Emergency Care (14th Edition).
COURSE FORMAT:
Residential: this includes food and lodging. Please note that the course does not run on weekends, although food and lodging are still provided. Students should expect to spend at least one weekend on a clinical rotation.
Tierra Learning Center - Leavenworth, WA
tierraretreat.com

OVERVIEW
Situated on 320 acres in Sunitsch Canyon, which is five miles outside of Leavenworth, Washington, the Tierra Learning Center provides an optimal site for our Remote EMT courses. The canyon has a diverse pine and fir ecosystem with an extensive trail network, offering endless possibilities for simulated wilderness medicine scenarios and recreation alike.
LODGING
Lodging is included for REMT courses at the Tierra Learning Center. Each student will share a two-room suite with one other student consisting of a bedroom, living room (with a queen-size, pullout bed), full bathroom, microwave, mini-fridge, and storage space. Four suites are housed in each building, and there are five total buildings at Tierra. Nestled in between these suites, there is also a hot tub for students during courses that offer lodging. For courses that Lodging is provided students are allowed to arrive anytime after 5:00 pm the night before the course. Please check the specific course you are registering for at Tierra to ensure lodging is provided.
MEALS
Meals are provided for some Remote Medical International courses at Tierra Learning Center. Meals are prepared daily in the commercial kitchen by Tierra's chefs from the day the course starts through the last day, including weekends. Meals are typically served buffet style with meat and vegetarian options. Coffee and snacks are also available daily when meals are provided. Please check the specific course you are registering for to see if meals are included with the course. 
TRANSPORTATION
Students are responsible for their own transportation. Tierra Learning Center is less than a three-hour drive from Seattle, WA, and best reached with a personal vehicle. For students flying in, there are car rentals available at the airport. You may also post in the Student Portal's Discussion Board before the course to coordinate carpools or shared rental vehicles with your classmates. 
WI-FI/PHONE
Wireless internet access is available in the Canyon Lodge. Cell phone coverage is limited at Tierra Learning Center. Phones are available in the Canyon Lodge for outgoing calls and each suite has a phone that can receive incoming calls. With a short drive to Leavenworth, cell phone coverage is widely available, as is wireless internet at many coffee shops.
RECREATION
With 300+ days of sunshine a year, Leavenworth is a great place to visit and an even better place to spend a month! Less than a 10-minute drive from Tierra Learning Center, the town offers plenty of shopping, restaurants, coffee shops, bars, festivals, and much more. It gets even better for those who enjoy the outdoors, regardless of the season. Leavenworth is a world-class destination for climbing, mountain biking, skiing, hiking, kayaking & rafting, and just about anything else you can do outdoors. Remember to bring your gearwith you! For more information, check out: www.leavenworth.org
ACCESSIBILITY
Tierra Learning Center is not wheelchair accessible. Service animals are welcome.
SMOKING
Smoking is limited to the designated smoking area.