Remote Medical Training Instructors
We believe you can make a difference that matters. By providing the necessary education and skills to individuals, communities, and organizations, we can ensure you provide quality care in remote locations. Help us ensure people feel safe while exploring, living and or working in remote locations. 
Our Instructors & Staff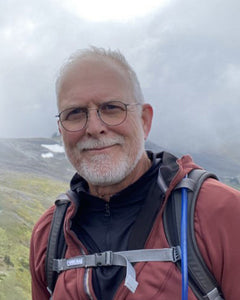 Joe Bertels
Joe is a paramedic with over 30 years of service as a frontline emergency responder. He has extensive experience precepting EMS students and a special interest in improving cardiac arrest survival rates by establishing high-performance pit crew CPR programs.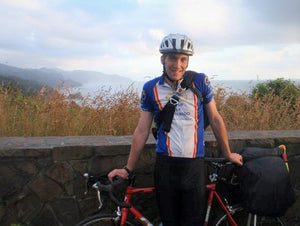 Philip Bohlmann
Hi everyone! My name is Philip Bohlmann. I am a Remote EMT and a medical student at Washington State University. In the past I have been involved in mountain rescue, ski patrol and International aid/disaster relief.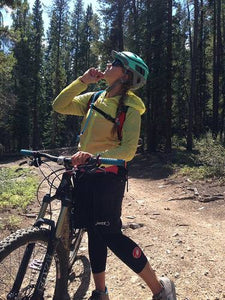 Adrienne Boland
Hi! I live in the Colorado mountains, but grew up in Idaho and started my adult life in Seattle. I love being outside and participating in all outdoor activities. The past 5 years I have been working as a ski patroller at Loveland ski area, teaching science and outdoor activities for Colorado Mountain College and teaching medicine. Currently, I am also in nursing school to further advance my medical knowledge.
Sam Capeloto
Sam Capeloto got his start in medicine working as a guide and outdoor educator. He led backpacking, day hiking, backcountry canoeing, and long-distance biking trips, where he was responsible for the health and safety of groups of people in remote environments. Since 2019 he has worked as an EMT, deploying to wildfires, Covid-19 quarantine sites, and a diversion center for people with substance abuse disorders in downtown Seattle. He is currently enrolled in nursing school at the University of Washington. His hobbies include bike touring, climbing, skiing, and backpacking.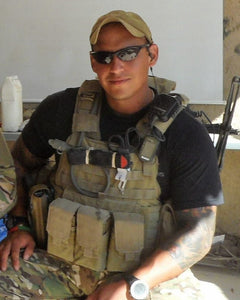 Sam Castillo
I recently retired after 20 years in the Army and my current certifications include being a Nationally Registered Paramedic, Certified Tactical Paramedic, and Wilderness EMT. I spent ten years as an Army Special Forces Medical Sergeant and have treated everything from the common cold to multi-system trauma all over the world from the hospital environment to combat and everywhere in between. I enjoy the outdoors, playing the guitar, and spending what free time I have with my wife and four kids.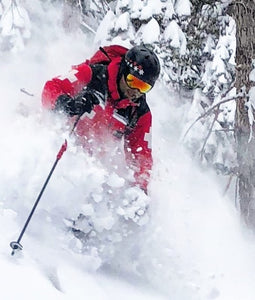 Patrick Chu
Patrick grew up in the suburbs of the Silicon Valley and began venturing into the mountains during his college years at UC Santa Cruz. Casual weekend backpacking trips laid the groundwork for what would become a full-fledged passion for mountain climbing. Over the last 10 years, Patrick has climbed and skied in a multitude of venues throughout the Sierra Nevada, Cascades, British Columbia, Patagonia, Alaska, and Himalaya. Patrick splits his year working as a professional ski patroller, mountain guide, ski guide, and wilderness medicine instructor; he plans on one day becoming a physician assistant specializing in emergency medicine. Patrick is currently working to earn his ski guide certification through the American Mountain Guides Association.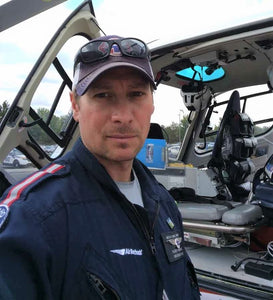 Michael Dann
Hello! I am an advanced care paramedic and trauma nurse. I have been with RMI (now RMT) for 11 years providing medical care and remote medical training all over the world. I also work on the emergency medical life flight helicopter in the mountain area of Yellowstone and Grand Teton National Parks.
Kyle Dropp
Hey! I'm delighted to be an instructor at your course. I grew up in Sequim, WA but currently live in Maple Valley, WA. I spend quite a bit of time outdoors climbing, hiking, trail running, biking and performing partner acrobatics. My medical experience ranges from providing medical aid on events (like Tough Mudder) to recovering tissue in a hospital. I'm currently in Paramedic school to further my knowledge in Medicine.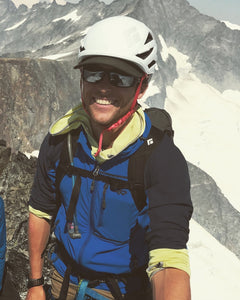 Peter Ellis
My name is Peter Ellis. I have been involved in the medical field for the last twenty years. My first exposure to wilderness medicine came in the form of taking the National Ski Patrol's "Outdoor Emergency Care" course at the age of 17. I have been hooked ever since! I became an EMT in 2009, and a paramedic in 2018. I spent fifteen years working for the National Park Service as a backcountry ranger, then lead climbing ranger at Mt. Rainier National Park. It was there that I learned the value of refining medical skills for an austere environment and the value of having partners in the mountains who have the skills to help in an emergency. I also developed a passion for training and teaching others those skills while working for the National Park Service. More recently, I was hired as a firefighter and paramedic with the City of Bellingham Fire Department. I feel very fortunate to be able to serve the community in which my wife and I are raising our young son! When I am not working at the fire department or teaching for Remote Medical, I enjoy backcountry skiing, mountaineering, climbing, and trail running. 
Mary Ennes Davis
Mary has been involved with outdoor emergency care for nearly 15 years and brings over 30 years of teaching experience to the RMT classroom. A Team leader for ski patrol at Mount Baker ski area, Instructor for OEC, trained in avalanche rescue and Mountain Travel and Rescue, a remote EMT and lifelong learner, Mary joined the RMT Instruction team during Covid because she believes that the world needs more first responders, and everyone should have some basic skills in first aid. She is a professional artist and educator, running her own installation business; she loves to ski, climb, row, cycle and explore new places with her husband and dog.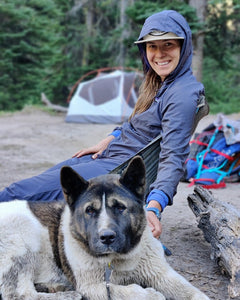 Marina Fitzpatrick
Marina was born and raised in the PNW. She graduated from the University of Washington with a B.A. in International Studies, Medical Anthropology, and Global Health. Marina currently works as a professional Alpine Rock/Snow Mountain Guide and EMT based out of Leavenworth, WA. She volunteers as a Firefighter EMT for Chelan County District 3 and has her eyes set on becoming a flight nurse. Her specialties include backcountry rescue, trauma management, and technical rope rescue. Marina enjoys trail running, rock climbing, mountain biking, sailing, river sports, and dinner parties.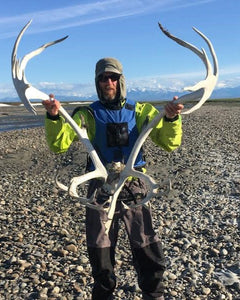 Jonah Manning
From the United States to Nepal, Jonah Manning has shared his knowledge of remote medicine as a full-time instructor for Remote Medical International. His background includes working as an ER and Rescue Technician, as well as sailing solo around the world and thru-hiking the Appalachian Trail. Jonah is now also in nursing school.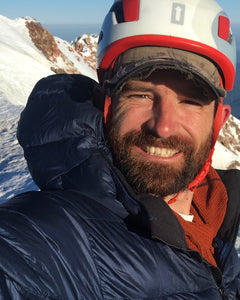 Brian Martens
Brian grew up in Boulder, CO where a love of the outdoors was instilled from an early age. He started leading people into the mountains in college, working for the outdoor program at the University of Montana, and guiding people up Mount Shasta in the summers. He worked in the outdoor industry over the next ten years, leading remote climbing and mountaineering expeditions in the High Andes, Patagonia, Spain, Montana, and Alaska. A series of backcountry medical emergencies and close calls led him to change careers and pursue further medical training. He became an EMT, working for two years on an ambulance, and went on to become a Registered Nurse. Currently, he works full-time in the Emergency Department in Bellingham, Washington. He spends the rest of his time adventuring with his two young children, teaching remote medicine, and trying to find time for other hobbies which include running, climbing, skiing, sailing, kayaking, woodworking, playing music, and sitting in silence.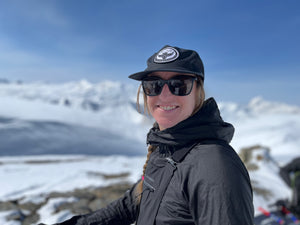 Megan McCarthy Williamson
Megan joined Remote Medical in 2015 as an instructor and now works as our Program Director. She currently calls Glacier, WA, home, a small mountain town in the North Cascades. Megan has been working as a REMT since 2011, most recently volunteering with Glacier Fire and Rescue where she is the training officer. She also has 10 years of experience working as a professional ski patroller at both Mt Baker Ski Area and Crystal Mountain Resort. Additionally, Megan spent 6 summers guiding multi-week Sea Kayak expeditions around the San Juan Islands. When not in the classroom, Megan is happiest adventuring in her backyard. Find her skiing, mountain biking, and sea kayaking her way through the seasons. 
Amanda Monthei
Amanda is a former wildland firefighter for the US Forest Service and a former pro patroller for Mt. Baker Ski Area. After eight years as a WFR, she received her R-EMT certification from RMT in 2020 and now instructs first aid and wilderness first responder courses for RMT. As an instructor, she draws on her experiences of working, playing and using her WFR/EMT in remote landscapes all over the country, and enjoys passing her passion for wilderness medicine along to students. 
Amanda lives in Bellingham, WA, and plans to work as an on-call EMT on wildfires through North Cascades National Park this summer. She also works as a writer and podcast producer when she's not instructing, and enjoys skiing, mountain biking and surfing in such a way as to hopefully not have to use her medical experience.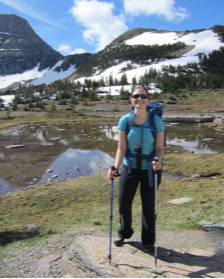 Savannah Reed
Savannah originally hails from Northern California but has called Tacoma, WA home since 2012. She got her first taste of remote medicine by joining the local search and rescue team in 2006 and she's been obsessed with it ever since. Savannah is currently an REMT and splits her time between teaching for RMT and working on an ambulance in Clallam County on the Olympic Peninsula, where her transport times can exceed an hour. Aside from the usual outdoor activities that most of our instructors and students enjoy (hiking, backpacking, etc), Savannah spends the rest of her free time swing dancing, baking, gardening, and tackling way too many craft projects.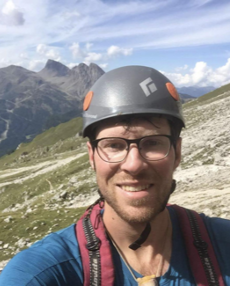 Sean Roberts
Sean Roberts works as a firefighter/paramedic for Bellingham Fire Department, and has been teaching for RMT since October 2018. He started his career in EMS by getting a Remote-EMT certification. He enjoys traveling, especially when it involves rock climbing, skiing, or hiking. His biggest goal for his instruction is to provide students with real-world experience and scenario-based, hands-on learning.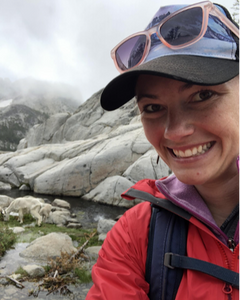 Mari Schramm
Mari Schramm came to work in the medical field by way of working and playing in remote areas from the North Cascades to Central America. After years of practicing risk management and informal remote medicine on backcountry Forest Service field crews and at remote learning centers, she decided to begin a more formal medical career. As a trained educator, she is thrilled to be able to help students on their journey to become better remote medical providers too. These days, she is a part time EMT, medical assistant, remote medical instructor, and a substitute teacher in Leavenworth. She also volunteers with Chelan County Search and Rescue.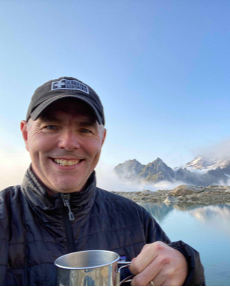 DJ Smith
DJ Smith is a retired U.S. Army Special Forces medic who was initially assigned to 1st Special Forces Group at Fort Lewis. Over the course of a 20-year career, he was assigned with the Australian SAS in a military personnel exchange program and served as a flight medic team leader in a special mission aviation unit. He became a wilderness medicine instructor with Remote Medical International while transitioning from the military. For the past 7 years, he has been working as an emergency medicine PA for Kaiser Permanente in Bellevue, WA, while also teaching in the University of Washington's PA program. 
DJ lives with his wife, Kiska, and teenage twins Kian and Hadley (as well as their chocolate lab Griffey) in Bothell, WA, where they spend most of their free time on baseball and softball fields, hiking, or skiing as a family.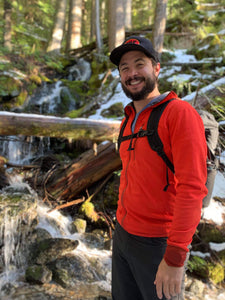 Zach Takasawa
I am a traveller, mountaineer, medical provider, motorcyclist, artist, and always learning more. I have served on urban ambulances in King County, performed rural and expedition medicine on dirt bike expeditions in South East Asia, worked as an alpine and glacier guide in South East Alaska and New Zealand, and worked shipboard with National Geographic. At the core I am an adventurer so the list will keep growing, and I'll never stop learning and applying and adapting.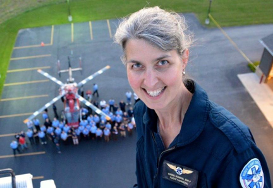 Winnie Romeril
Winnie Romeril, MA, BA, FP-C, NR-P, CCEMTP, FAWM, has been delivering critical medical care in rural & austere environments (US and the Caribbean) for over 25 years. She currently works part-time as a flight paramedic for AeroMD (USVI) and with Yates County (NY) Advanced Life Support. Outside EMS, she responds to catastrophic disasters and epidemics as a bilingual crisis spokesperson (English/Spanish), with travel to over 40 countries. Recent assignments included mentoring local staff on Haiti Air Ambulance, serving as a World Health Organization spokesperson in Sierra Leone at the height of the 2014-15 Ebola outbreak, and treating Covid-19 patients on the Navajo Nation when local resources were overwhelmed. She conducts interactive training in wilderness medicine and other topics, forages for wild mushrooms, and is learning to dive.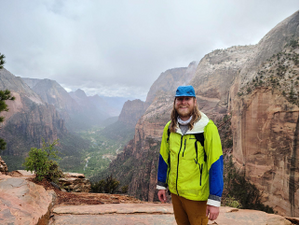 Aidan Ottley
Aidan started his medical career with a love for skiing as a ski patroller at Mission Ridge in Wenatchee, WA. He obtained his EMT through Remote Medical in 2013 and has been progressing in his medical profession ever since. Currently he works as an emergency department nurse, event medicine nurse, ski patroller, and instructor for RMT. In his free time Aidan likes to ski, surf, climb, and mountain bike.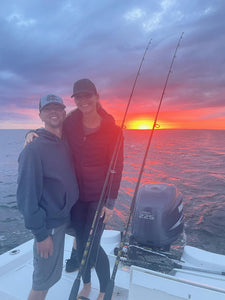 Kara Zylstra
Kara was born and raised in Whatcom County, Washington.  Situated between the magnificant Mt. Baker to the east and the breath-taking San Juan Islands to the west, Kara has built her home here with her husband, three children and two dogs. Kara works as an EMT on local urban ambulances and instructs for RMT. Additionally, she has a background in firefighting and massage therapy. When not working, Kara enjoyes camping and hiking with her family.